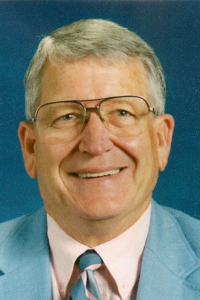 Baby-boomers will remember the 30 minute sea voyage we took every week on the Argonaut.  The dashing Scuba Diver, Mike Nelson, was played by Lloyd Bridges, he was an ex-Navy frogman described as a no-nonsense underwater soldier of fortune.  In over 150 episodes he dove into the depths of the sea opening the eyes of America, maybe for the first time, to the ominous, mysterious and powerful wonders of a little known world.  My brother, Brett, and I held our breath and watched transfixed as Mike Nelson put himself in great peril.  At times he nearly ran out of his life sustaining air which he carried on his back with a lifeline to the love of his life, his boat The Argonaut.   He was an underwater warrior who did what it took and wouldn't quit until the job was done.  Whether he had to wrestle an octopus or evil doer, he always came out on top and climbed back onto his boat and all within a 30 thrilling minutes.  A real man's man who boys could look up to and plot great adventures to take as they grew into men and girls could see as the handsome, strong and brave man, in their future, with whom they might sail off into the sunset.
As I sat with my brother in the late 1950's and watched Mike Nelson go out weekly on a new sea voyage in pursuit of an adventure in the powerful sea I couldn't have known that when I grew up I would experience a real life sea hunt.  When I was a child I held my breath waiting for the drama to unfold and the hero to win.  The hero always survived and the crisis was resolved in 30 minutes.  That's the way it should be.
Labor Day Weekend 2001 not only I, but millions of others in the northwest held their breath as they watched the televised reports of a real life sea hunt.  However, this sea hunt involved someone I loved, actually four that many loved.
At the center of this sea hunt was a man who had many of the same qualities of Mike Nelson.  He was handsome, strong and brave; a man's man who also loved the sea and knew it well.  He was also a star; not on my television but in my life.  His name was Tom Starr and he was my pastor for nearly twenty years.
Tom was a man of passion; he was passionate about people.  He loved to encourage people to change, grow and become everything God intended.   He challenged them to do things they didn't believe they were strong, smart or wise enough to do, lovingly reminding them they could accomplish great things if they trusted in God, and His power.
He was passionate about children.  Children loved him and he loved them back.  This was evident Sunday mornings when at the end of the service many children ran to him and were swept up into his arms.  This love for children prompted him to start Valley Christian School in 1975.  He wanted to build a firm and Godly foundation in the hearts of our children…our future.
He was passionate about his country and aroused Spokane's patriotism when he combined his annual "God and Country" celebration with the "I Love America" musical, directed by Pastor Rich Stafford.  This patriotic celebration started in 1979 at Valley Fourth Church and grew so big it was moved to Riverfront Park, North Idaho College and finally The Spokane Opera House.  All elected state and county dignitaries were invited and many came, including former congressman, Tom Foley.  He always invited the President.   One year he got a letter from the White House.  President Ronald Reagan responded saying he was sorry that he was unable to attend.  Valley Fourth's faithful secretary of many years, Wilma Swanson, made a few little changes to the letter graciously accepting the invitation to this wonderful patriotic event.  When she presented the tampered letter with the presidential letterhead to Pastor Tom he was so excited he could barely contain himself.  When he grasped that the President of the United States of America, Ronald Reagan, was coming to Spokane by HIS invitation he took it to the elders in a panic.  When Wilma sheepishly told him it was a joke.  He laughed harder than anyone in the room did.  The next day, he peeked in her office and with a stern face, asked her if she liked working there, he then broke out into an enormous grin and walked out of the room.  He had a delightful sense of humor, especially when the joke was on him.
He was passionate about his congregation.  He was involved in our lives; he shared tears of laughter and sadness.  He walked with our family through my valley of cancer; however, he warmed my heart the most when he was there when our oldest son, Michael, at only 15 years of age faced his serious, possibly life threatening, spinal surgery.
Tom, and his wife Betty, were in Oregon for a family reunion and a much deserved vacation.  He wanted to be with us at Shriner's Hospital for Michael's nine hour surgery.  Two of his associate pastors, Dwight and Don, knew Tom well and called him to tell him to stay and enjoy his family.  They assured him that they would be at the hospital with Jerry and me, others would be there, and they would call him as soon as Michael came out of surgery and we spoke with the doctor.  He reluctantly agreed.
Knowing Tom we were not surprised when we received a phone call at the hospital around 5 am.  However, we were surprised when he said that he and Betty drove back from Oregon to be with us.  Tom was a man of passion, he loved his flock with that passion and couldn't bear the thought of us going through that without him.  He had planned to be at the hospital early but when they arrived home, he opened the trunk of the car to unload everything and a glass bottle of Coke exploded hurling a chunk of glass into his leg.  He went in cleaned up his leg and went to bed for a few short hours.  Arising at 4 am he stood at the sink to shave and felt something dripping on his foot…it was a mixture of blood and infection.  Betty took him to the emergency room, they removed more glass, put in a drain and instructed him to go home and put his leg up for a few days.   He prayed with Michael on the phone and said he would talk with us later.
Imagine our surprise when around 2:00 he came limping down the hall at the hospital.  I hugged him and said, "What are you doing here?  You're supposed to be home in bed!"  He replied, "I'm not staying in bed, people die in bed!"  His heart was for us, his passion was for us and he could not stay away; our precious child was having surgery.
Tom and Betty knew parental love; they had seven children of their own.  With a twinkle in his eye he loved to tell the story of when his family stopped at a convenience store for gas and snacks.  His seven kids straggled in behind him.  The clerk grinned and asked him, "So, are you Catholic or Mormon?"  Delighted, he laughed and replied, "Just a careless Baptist!"
He was passionate about his beloved wife of nearly 47 years, Betty; he loved to tease her, he loved to make her smile.
He was passionate about his children and loved them dearly; and words can't describe how he felt about his 17 grandchildren; which adds even more heartbreak to this sea hunt.  Three of his beloved grandsons, James, Ryan and Andrew were with him.  What happened?  We will never know and that is hard.
He was a man who loved the sea; he was extremely passionate about fishing, he named his boat "Visitation" so when he left he could say with a wink and a grin that he was "going out on visitation".
It was well known that he was adamant that anyone who climbed on his boat wore a life jacket.  Days after it capsized they found the boys in their life jackets; but they never found Tom.
What happened off the coast of Washington, out there at sea that Labor Day weekend? How did this happen?  It is one of the most painful and bewildering mysteries our church family has ever tried to endure.  Why did this happen?  Why did this amazing man of God have to die so tragically?  James, Ryan and Andrew, were three wonderful young men who had such enthusiasm for life, such promise; their whole lives were ahead of them…why?  It has left us with so many questions and therefore baffled as to how God could let this happen to such amazing people who loved Him so.  We still don't have any answers to this painful mystery.
I reflect on something Pastor Tom used to say during life's painful and confusing times, "If you can't see His hand trust His heart."  It's difficult; still, all these years later, it's the only thing we can do.
A legacy is a kind of radiance that remains after we are no longer physically within reach.
In their young lives James, Ryan and Andrew left a sweet legacy, they radiated and will be remembered not just by how they died much too soon but by how they lived.  They loved sports and fishing with their Grandpa.  They loved each other, their friends, their family and their Lord…they shined.   
Tom Starr left a powerful spiritual legacy.  This Starr will shine forever in the hearts of those who will always love him.  A man's true wealth can not be measured with a monetary scale but by the size of his heart and the impact he leaves behind.  Tom Starr was an extremely wealthy man.  Those who knew him will remember his clever one-liners, affectionately called, "Starrisms," his heart the size of his beloved Texas, and his passion for what's important…people and God and bringing the two together.
This Starr shines across the country and throughout the world by way of the missionaries he loved and sent out.  This Starr shined in our nation's capital.  Senator Maria Cantwell's office was so bombarded with calls pleading with her to ask the Coast Guard to resume its search that they called Betty to ask permission to fly the United States Flag over the U.S. Senate in Washington D.C. to honor these four men lost at sea.  They then mailed the flag to Betty.
It's seems a bit poetic that this passionate "fisher of men" was lost at sea.  But, take heart!  Knowing him as I did, I know in the depths of my being, that if each one of us could spend a few moments of time with him, he would put his arm around us, look at us with compassion, smile and say two things:
First he would say, "Lost?  I'm not lost; God never lost track of my grandsons and me.  We're safe and happier than ever and if you know my Jesus we'll be here to greet you with open arms when you come home.  I know you miss us but please comfort one other until we're together again.  And don't forget what I taught you…God is too loving to be unkind and too wise to make a mistake!"
And secondly, "Please don't remember this last fishing trip as a tragic SeaHunt.  Because of Jesus, I want you to think of it as our Victory at Sea!"
As water reflects a face, so a man's heart reflects the man.
Proverbs 27:19
I'm Sherry Lynn and I'm Just Say'n…